My plea to Christians. My hope for the church.
What is Christianity?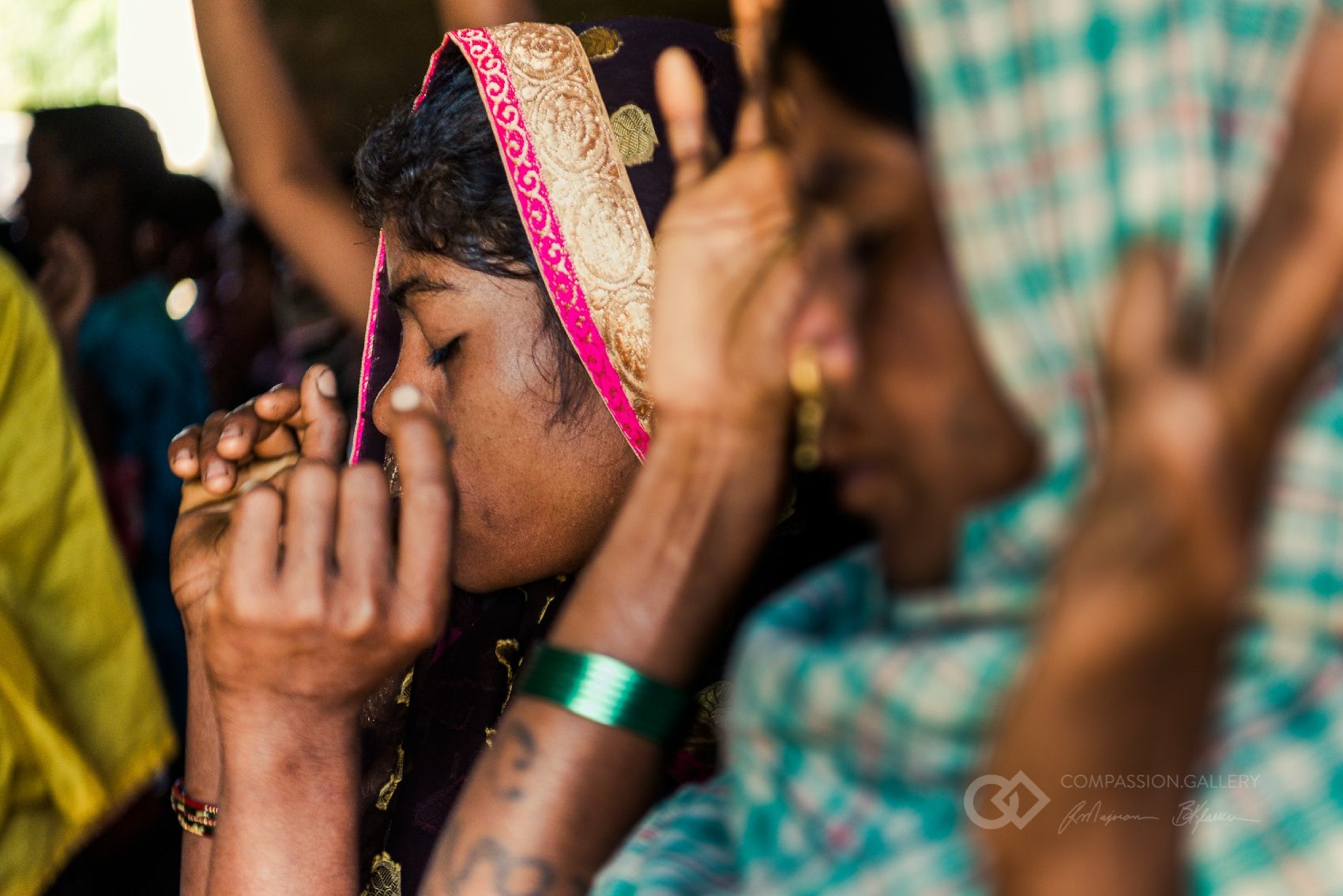 I've been thinking about these next few sections of my lecture for years. As a Christian, some of you may think that I've gone off my rocker. But what I hope it does is verbalize many of the things that you've been thinking about for a long time.
Somewhere along the line, something broke. I can't quite put my finger on it. All I know is that when I read the gospels of Matthew, Mark, Luke and John, and when I go through the writings of Paul and the other Christians in the Bible, I come to one solid conclusion: Christianity wasn't meant to be this way.
We call ourselves Christians, yet don't live as Christ has called us to live. If we were living in Biblical times, I fear that Jesus would refer to many of us as hypocrites.
I mean think about it. We have no problem walking into a store and blowing $50 on unessential items, but when someone asks us to provide water or food so that our brothers and sisters in the Lord won't die, we have to "think and pray about it". Does that seem odd to you? To me it does. I mean, what happened? How did we end up in this place of greed, where enough is never enough? How did getting a better house, or getting a nicer car, or buying better clothes end up superseding our priorities when it comes to helping our family in Christ? How did we get from the church in the book of Acts, to this?
When it comes to the giving of our time, we have no problem going home and lounging in front of the TV or browsing the Internet out of boredom, but when people need our help, we are "too busy". Don't get me wrong; I understand that we all need downtime. But in many cases, our definition of downtime has become the Bible's definition of sloth. "Through sloth the roof sinks in, and through indolence the house leaks." (Ecclesiastes 10:18)
We walk into church on Sunday and rate the service on how good the singing was or how well the pastor spoke. Then we go about our busy lives doing busy things in the name of our God.
We sit here and wonder why people don't "get" Christianity or are so offended by it. We claim that the crusaders and other Christians who have done horrible things in the name of Christ have given Christianity a bad name, and that we're not really like that.
It's true. We cannot make up for the inexcusable behavior displayed by people that called themselves "Christians" but were not really Christians. But if we don't watch our hearts, we inadvertently take on the same traits of attaching the name of Christ to things that He detests.
Penny Lea, a Christian man who lived in Germany during the Nazi holocaust, shares his account of Christianity:
A railroad track ran behind our small church, and each Sunday morning we would hear the whistle from the distance and then the clacking of the wheels moving over the track. We became disturbed when one Sunday we noticed cries coming from the train as it passed by. We grimly realized that the train was carrying Jews. They were like cattle in those cars.

Week after week that train whistle would blow. We would dread to hear the sound of those old wheels because we knew that the Jews would begin to cry to us as they passed our church. It was so terribly disturbing. We could do nothing to help these poor miserable people, yet their screams tormented us. We knew exactly at what time that whistle would blow, and we decided the only way to keep from being so disturbed by the cries was to start singing our hymns. By the time the train came rumbling past the churchyard, we were singing at the top of our voices. If some of the screams reached our ears, we'd just sing a little louder until we could hear them no more. Years passed and no one talks about it much anymore, but I still hear that train whistle in my sleep. I can still hear them crying out for help. God forgive all of us who called ourselves Christians yet did nothing to intervene.25
With great sadness, I've come to the realization that a large percentage of Christians represent the state of that church in Germany. We are the ones who sing louder in hopes of drowning out that inner voice in our hearts and minds that know that what we're doing is not right.
The cry for help is loud and clear, both in our communities and across the world. We have chosen to ignore them. Instead, we fill our days with less meaningful things like television, video games, watching and playing sports, social media, relaxing (because we're so tired from browsing social media), working out (because we all need to be more buff) and socializing with our Christian friends who have had a busy week doing the same things. And after all that, we need a one- or two- (or three-) week vacation to "relax".
Every once in a while we'll put a little extra in the offering plate or send a donation to a third-world country to clear our conscience. And every so often, we'll read a little more or listen to a podcast so that we can become more educated as to God's plan for our life. And on occasion, we'll sing our tried-and-true worship songs a little louder or more passionately, to try to glorify God.
But is that what it really means to be a Christian?
We have conned ourselves into believing that what we're doing is okay. It's not.
As a body of "believers" who are part of Western culture, we have come together in agreement that when Jesus says, "Sell your possessions, and give to the needy" (Luke 12:33), it doesn't really apply to us—at least not in the way that He said it. And we have ignored James' definition of religion, which is "to visit orphans and widows in their affliction, and to keep oneself unstained from the world." (James 1:27) Instead, we have declared that the new Christianity is about being part of the world and its culture and that "religion" is a bad word. Instead, it's proper to say, "I'm not religious, I'm Christian." You're right, we're not religious, at least not under James' definition.
We forget about Proverbs 21:13, which reads, "Whoever closes his ear to the cry of the poor will himself call out and not be answered." And yet we wonder why God is ignoring us. Perhaps we can find the answer in another book, or counsel.
At least that's what we hope. We ignore the lessons that were taught to us in Isaiah 58 and look for better answers. "We're seeking you, Lord; we're fasting, Lord; we're humbling ourselves, Lord."
And the Lord replies,
"Is not this the fast that I choose:

to loose the bonds of wickedness,

to undo the straps of the yoke,

to let the oppressed go free,

and to break every yoke?

Is it not to share your bread with the hungry

and bring the homeless poor into your house;

when you see the naked, to cover him,

and not to hide yourself from your own flesh?

Then shall your light break forth like the dawn,

and your healing shall spring up speedily;

your righteousness shall go before you;

the glory of the LORD shall be your rear guard.

Then you shall call, and the LORD will answer;

you shall cry, and he will say, 'Here I am.'"
We avoid over 100 verses about caring for the poor, widows and orphans26 because it doesn't fit our lifestyle. To acknowledge them would mean changing the way we live. It would mean that when we pray, "More of you Lord, less of me."… "He must increase, but I must decrease." (John 3:30), we'd actually have to mean it.
Many of us need to redefine what it means to be a Christian. "Re-define" because our current understanding is inaccurate.


---