My Life. My Journey.
Benji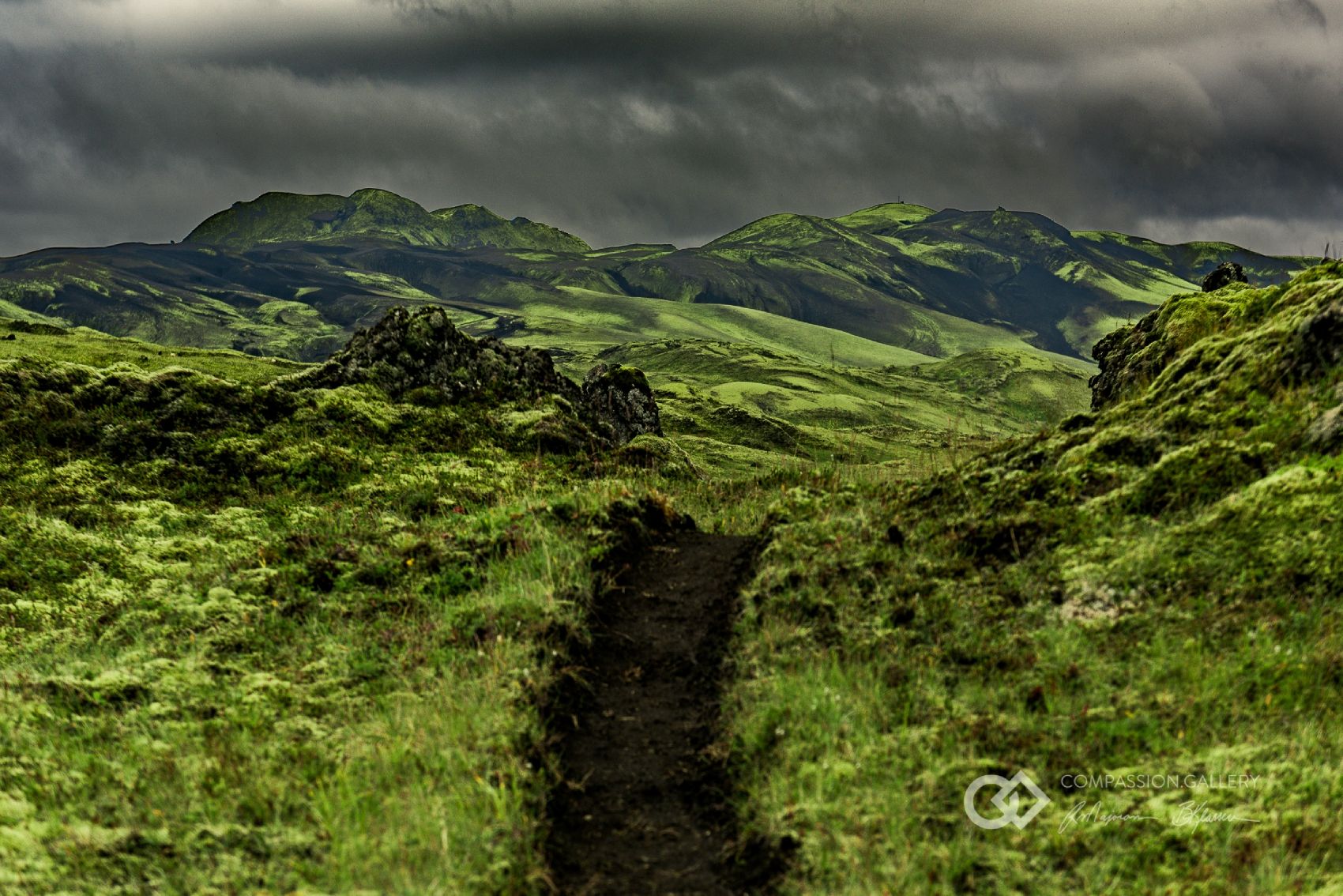 During the summer of 1985, we were on our way back from a cottage when we stopped at a local ice cream shop just outside of Barrie, Ontario. Upon arrival, we noticed a white, fluffy dog leashed to a picnic table. We learned from an employee that the dog had been abandoned earlier in the day and was free to a good owner.
About a month prior, Barrie had been leveled by an F4 tornado that devastated the community and left a path of death and destruction. Our assumption was that someone from Barrie had left him there because they simply couldn't care for him any longer.
We took the dog home and named him Benji. (He actually resembled the dog from the movie.) Over the years, he became part of the family. He would ride in the car with us, go to the beach with us, go on vacations with us, and so on.
There were three specific instances where we almost lost Benji: twice at the cottage and once at The Beaches, a popular neighborhood in Toronto. Benji was an escape artist. If he could climb a fence or wiggle himself out of a collar, he'd do it. I won't go into detail, but each instance was equally scary. The common denominator in each case was prayer. Every time Benji would escape, we'd pray. And we'd pray. And pray. Sometimes it would take 30 minutes, sometimes it would take over an hour; but each time, by the grace of God, we found him.
Now if you're not an animal lover, you're probably thinking, "Dude, relax. It was only a dog." But Benji was special to us, and besides that, God had something even greater that he wanted to show us.
It was August 7, 1997—my 21st birthday. I received a phone call from my mother who lived in Mount Albert. She was in tears. Benji hadn't been doing very well for about six months. He had begun to limp earlier in the year, just before I moved out to live at Tyndale Bible College & Seminary.
A couple of days prior, Benji had lost his ability to walk. My stepdad, Bill, would carry him outside and help him up so that he could go to the bathroom, but his fate looked sealed.
They had called our town veterinarian (who conveniently lived next door to them). He was a very nice man and always bent over backwards to help out our family. He met them at the clinic and ran a series of tests and x-rays on Benji. The results weren't good.
Benji had degenerative disc disease and a disc in his back had totally disintegrated. The vet advised my mom and Bill that it was time to put Benji down; he would never walk again. After conferring with each other, they decided to bring him home.
Following the phone call, I drove to Mount Albert, about a 45-minute drive from Tyndale. When I got there, Benji was wrapped in a blanket, my mom and stepdad obviously distraught. We talked for a little while about the prognosis and recalled memories from Benji's life. My mom asked me what I thought we should do. My response: "Call Hannah."
She quickly processed where I was going with this. "You want me to call Hannah? What should I say?"
"Tell her the situation with Benji. Tell her I've asked you to call her for prayer for God to heal Benji."
I left for the night and my mom called Hannah.
The next day I received a phone call.
"Benji's walking again!"
"What?"
"I called Hannah last night. She prayed for him; we all prayed for him. Now he's walking again!"
My mom proceeded to tell me that despite a medical x-ray proving that he'd never walk again, Benji was now walking; nothing short of a miracle.
Instead of calling the vet, my mom and Benji just walked up and down the street, passing the vet's house each time. I don't know if he ever came to know the Lord; I pray that he did. One thing is for certain: he saw the mighty power of the Lord that day.
In time, Benji passed away, but not before God did His thing. It's truly amazing how God uses every creature for His glory and purpose until its life is completed. Sometimes
He chooses to heal, sometimes He doesn't, but everything He does has purpose and reason behind it (even when we can't understand it).
Romans 11:35 says, "For from Him and through Him and to him are all things. To Him be glory forever. Amen."
And Lamentations 3:22-24 says, "The steadfast love of the Lord never ceases; His mercies never come to an end;they are new every morning; great is Your faithfulness.'The Lord is my portion,' says my soul,
'therefore I will hope in Him.'"
Great is His faithfulness. And His mercies are new every morning.
Oh, one more thing you should know: God has a very strange sense of humor. Benji ended up outliving the veterinarian.